Abundance of color and texture
Come and enter into the Alex Hackett universe, where you will encounter a vast array of beautiful creations, a profusion of colours and textures, and discover the extensive artistic expression of the designer.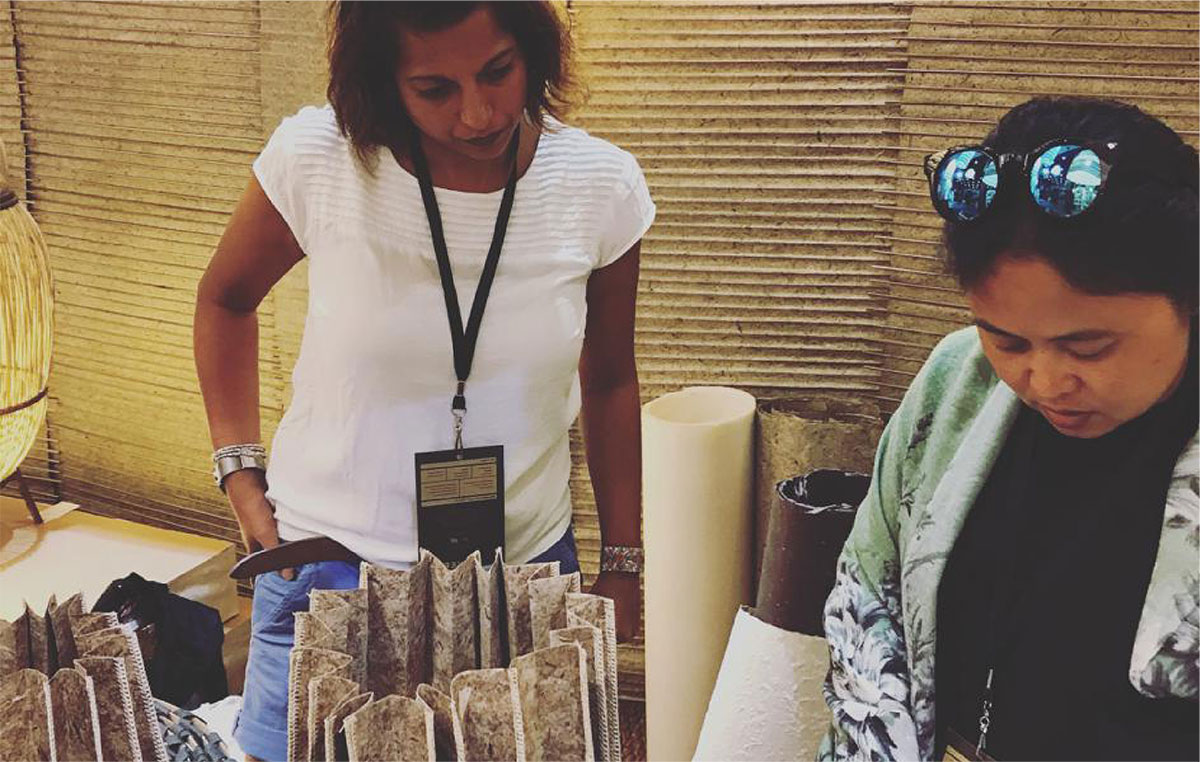 Discovery of new banana papers during a trip to the Philippines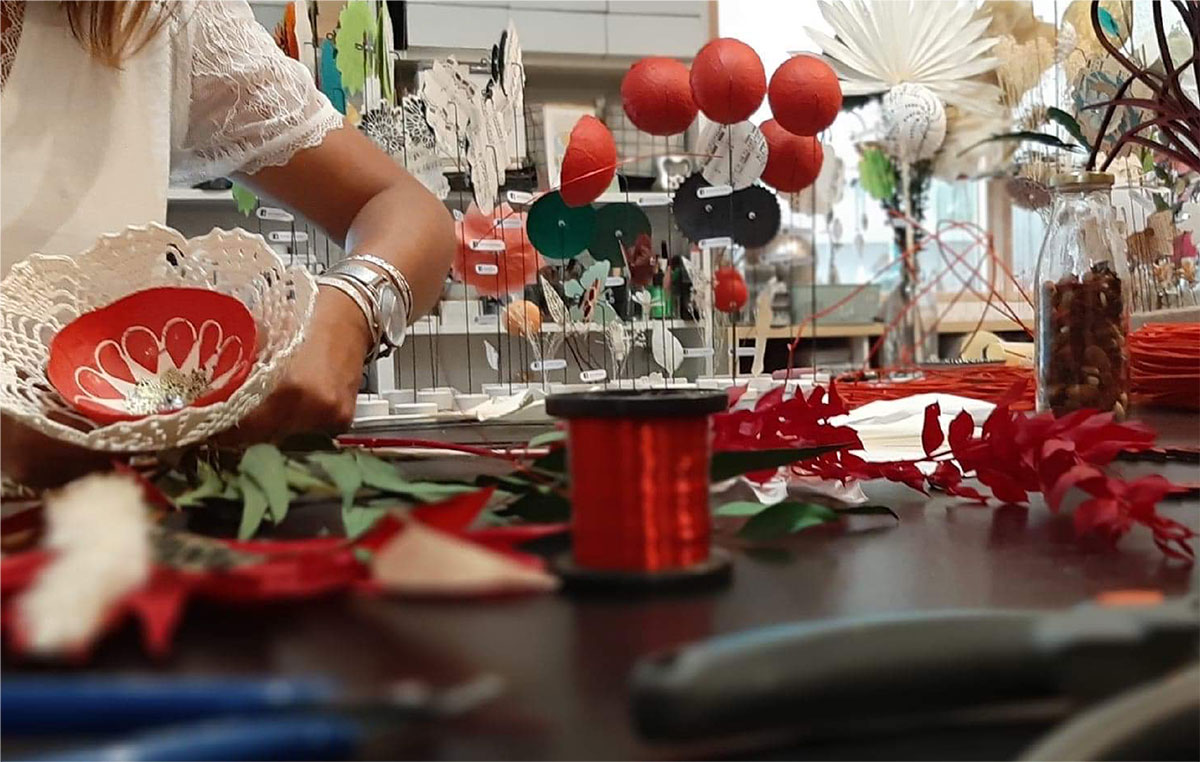 Trips, travels and explorations…
You will leave Alex Hackett's universe with the impression of having travelled, the feeling of having been transported to a colourful, delicate, magical and vibrant world. Her designs and creations will stay firmly in your imagination long after your visit… for a long time… always.
"I am from nowhere and elsewhere"
The inspiration and ideas behind Alex's universe have been shaped by her life experiences, upbringing and heritage.  "I am from nowhere and elsewhere"
This phrase by Alex Hackett will always stay in my mind, and it was from this adage the first cornerstone of her creative vision was built. These words perfectly encapsulate who Alex is, what her creative vision is all about, and what continues to inspire and embolden her designs.
One cannot help but draw a parallel between the composition and metamorphosis of paper flowers and the life of the designer. Her unique melting-pot flowers made of delicate papers from all over the world, and Alex, British, of Indian origin, raised by her globetrotting parents, having grown up in Belgium and living and creating in France. A richness of origins and a generosity of cultures that we find so singularly in the Alex Hackett universe.
Graduated at the Beaux-Arts in Saint-Luc Liège (Belgium).
Establishment of a jewellery production workshop in New Delhi (India).
Creation of the Alex Hackett brand in Montpellier (France) and first participation at the international trade show Bijorhca in Paris.
Birth of the first paper flower.
First participation at the international trade show  Maison & Objet in Paris.
 Installation of the workshop in the south of France.
The Alex Hackett brand celebrates its 20th anniversary this year.
"Flooding the world with flowers"
Throughout her career, family, friends, and encounters with others have been an integral support and inspiration for Alex, each playing an important part in the creative process. 
Thanks to her enriching life experiences, travels, personal origins, and highly supportive team, Alex has developed a unique range of products that are truly individual. This beautiful mix of cultures and experiences, resonates with the physical assembly of a piece, the intricate stacking of delicate papers and porcelain beads, until arriving at a unique final work.
Her creations then show boldness, crying out their need to exist and their mission to flood the world with flowers.
In the intimacy of an extraordinary artist....
Porcelain is a noble, delicate, and even unpredictable material, but when designer Alex Hackett manipulates this material, she magnifies and shapes it according to her inspirations, in her workshop in the south of France: "From a mineral block, unique pieces are born"
There is a unique craftsmanship involved when working with porcelain, and the creation of a piece of porcelain jewellery requires many stages of real mastery and precision. From initial construction, sanding, the first firing at 980°, enamelling, a second firing at 1250°, then final assembly, a piece is created with perfect harmony and balance between form and volume.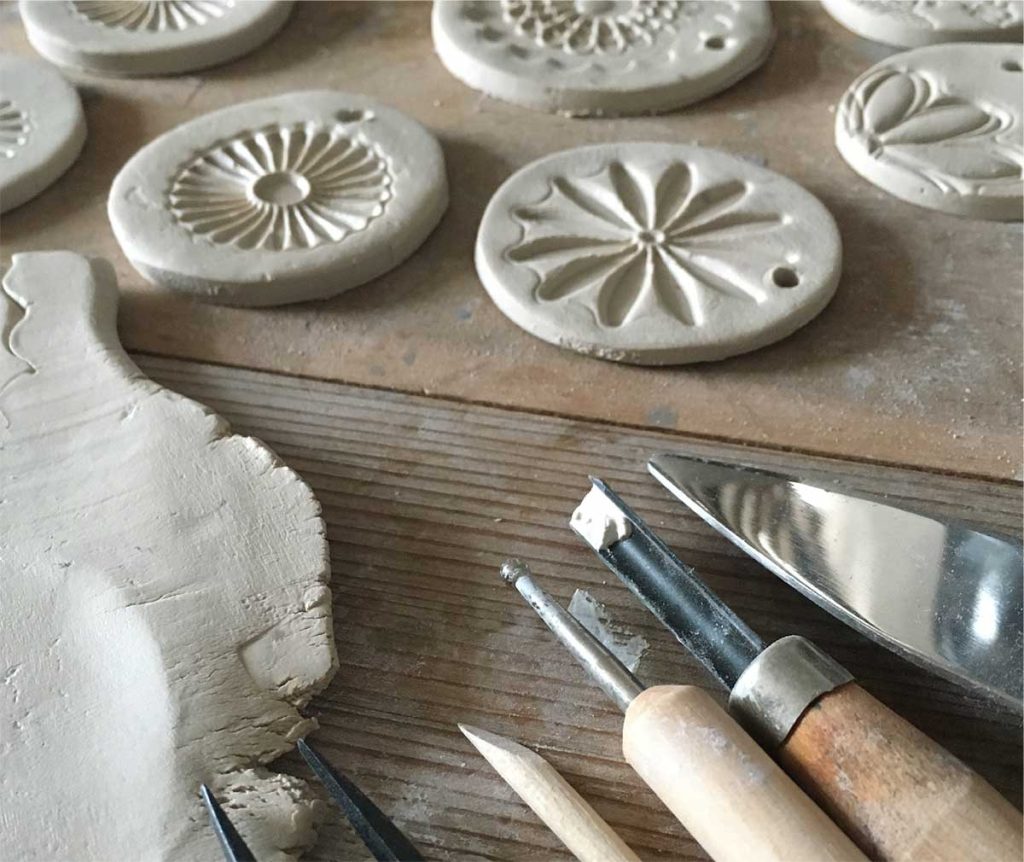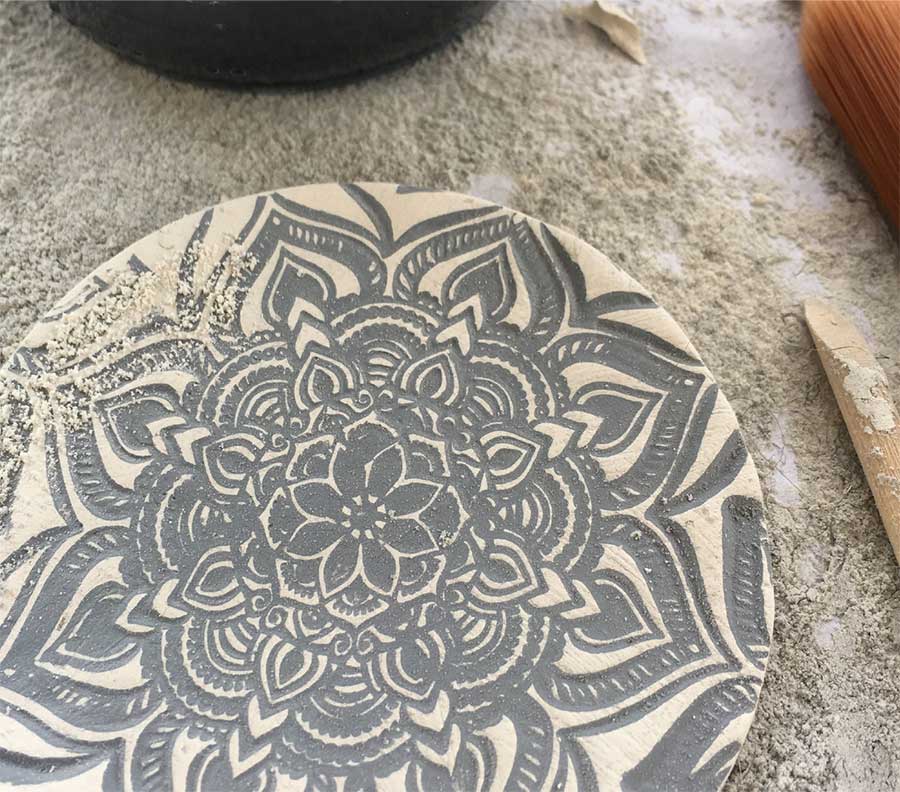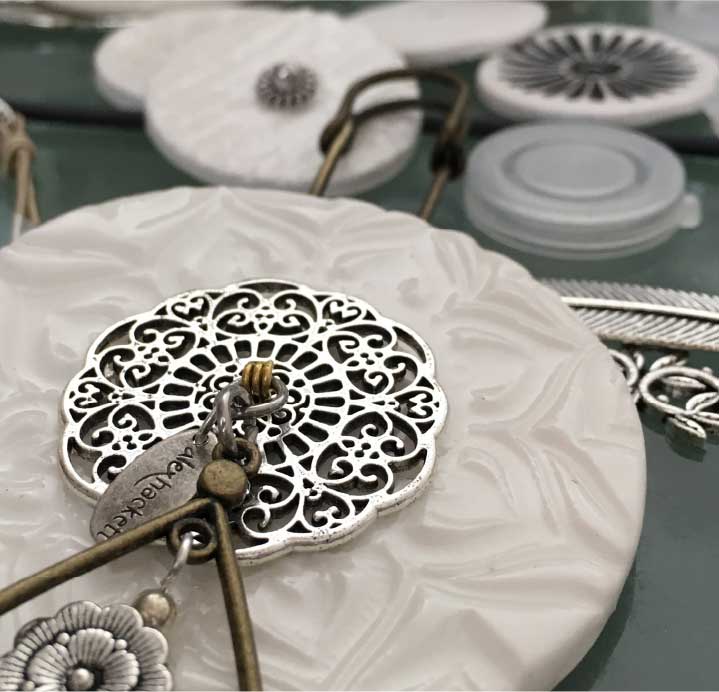 The individual, handmade porcelain elements, beautifully contrast with the addition of other materials, ribbons, lace, silk braid, and pearls. Each jewel, necklace, bracelet, earring and brooch is a unique composition of different elements, created with great sensitivity and expertise by Alex. It is a unique work of art that you will wear…