The new Box DIY Crafts by Alex Hackett
Create your own elegant decorations in the world of paper crafts!
A gift box that gives hours of fun to makers and hobbyists of all skill levels.
You have the opportunity to make your own creation by designer Alex Hackett at home, with these craft gift boxes containing a colorful and luxurious collection of papers hand selected by the artist.
Bring poetry into your interior decoration with these elegant craft boxes, an excellent gift idea, or simply to have fun for yourself.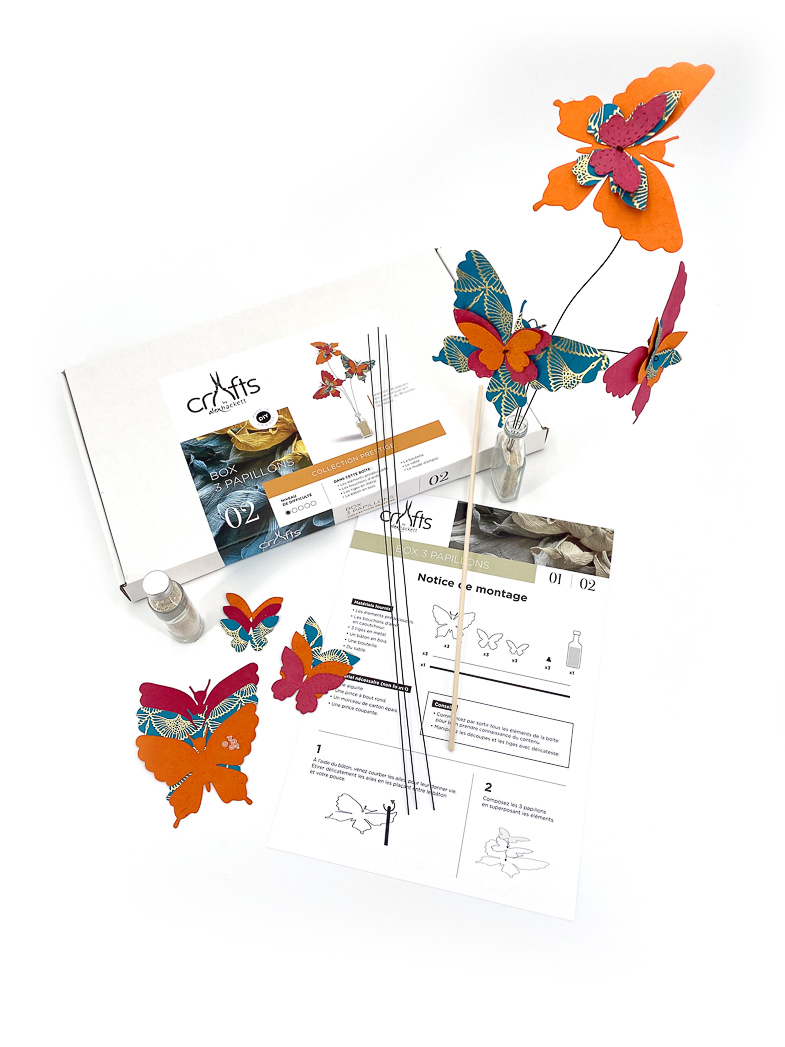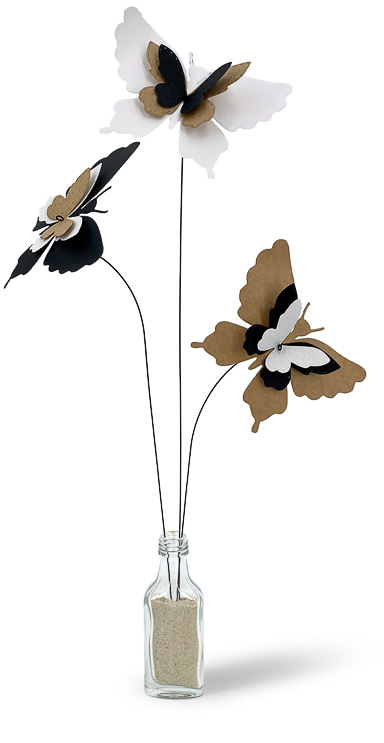 The Nature collection is inspired by color and texture found in nature, the hues blending delicately into all interiors, refined, elegant and bohemian.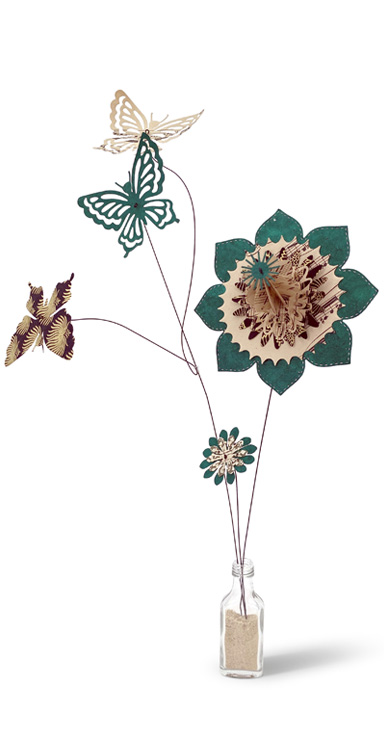 The Prestige collection is filled with incredible printed and handcrafted papers sourced from Japan, Bhutan and Nepal. Travel while assembling your creations, and bring a touch of elsewhere into your interior design styling.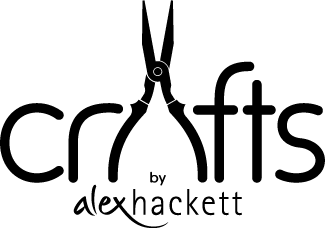 Crafts by Alex Hackett Art Workshops
The generosity of spirit that underpins the limitless creativity of Alex Hackett designs, we also find in her art workshops, where the artist generously shares her creative knowledge and working practices with participants.
The designer invites you into her creative and colorful lair, where you will be immersed in thousands of delicate creations, papers, porcelain and pearls, creating the dream-like feeling of being in Ali Baba's cave.
Alex will propel you into her inspiring universe and share her expertise and magical vision with you. The Art Workshops are a real moment of sharing with the artist, and an opportunity to develop your creativity and imagination in this inspiring setting in Castries, near Montpellier.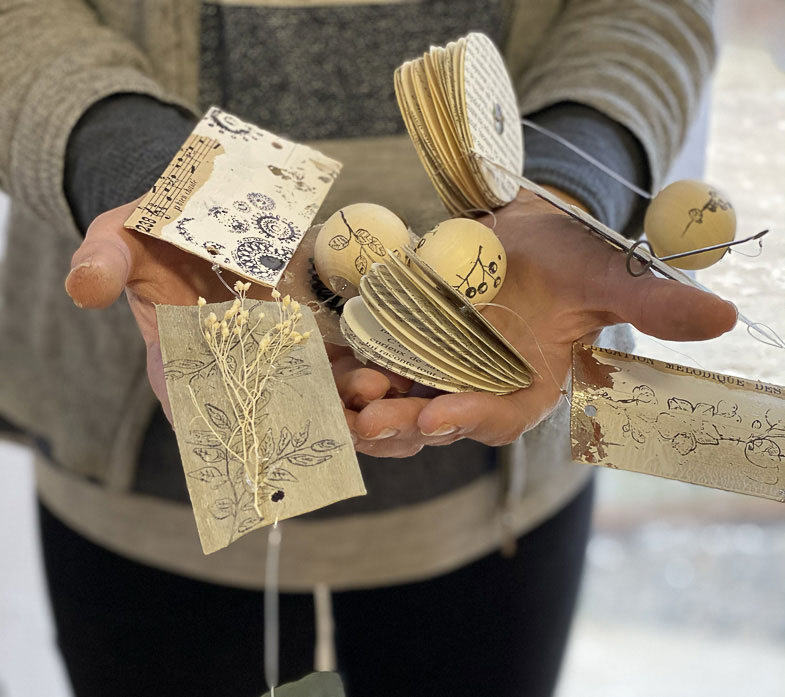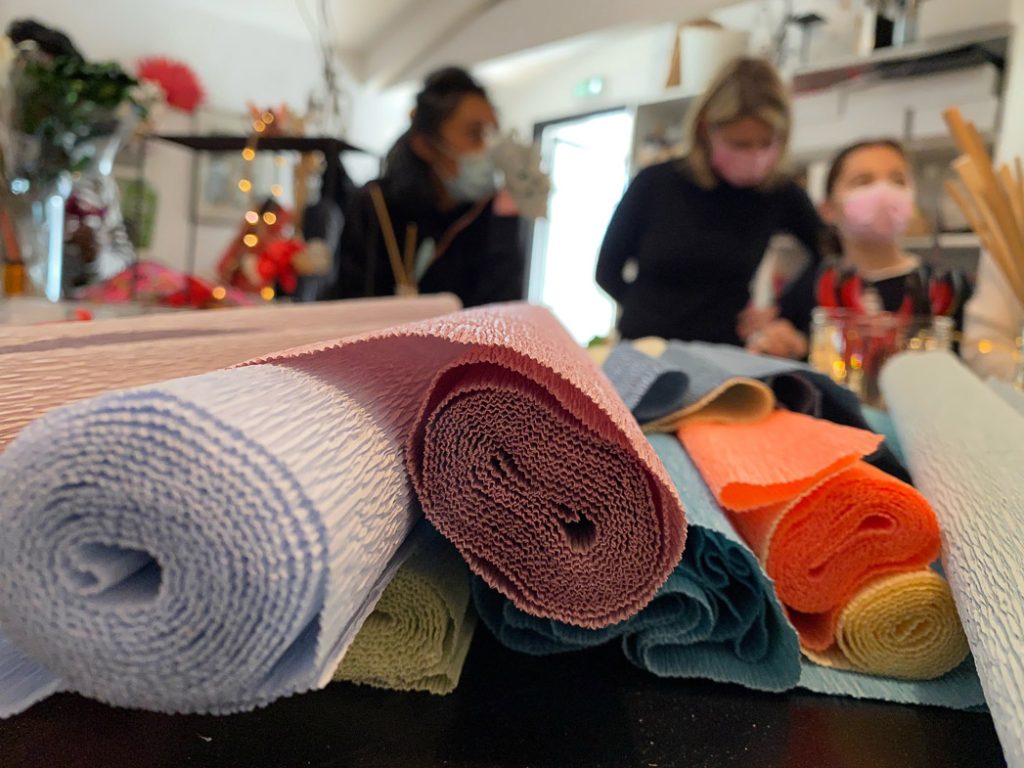 Having participated in an art workshop in Castries myself, I will share with you my experience, which remains to this day a wonderful memory and joy when I look at my creation in ink hanging on the wall of my living room. 
The magic began as soon as we arrived on the site, with beautiful stone buildings, and trees overhanging the courtyard.  A new world awaited us behind the glass doors of the studio.  We were immediately immersed, when our eyes were lost in a profusion of paper flowers and the luxuriance of creations in the showroom.
Alex welcomed us with great authenticity and generosity, and a real desire to share. 
But what she doesn't know is that she gave us much more that day, a bubble of happiness, a moment of escape and letting go, an almost therapeutic creative immersion. I left with this feeling of having had a unique and magical experience, with my work of art in ink and the desire to exhibit it at home.
Alexandra (Montpellier, France)
Interested in the next workshop?
WORKSHOP RESERVATION (LIMITED PLACES)
Be directly informed of the next Art Workshop in your mailbox to reserve your place in time.