Each jewel, necklace, choker, pendant, bracelet, brooch, and earring are adorned with silk, silver, feathers, pompoms and uniquely shaped porcelain pieces. Fine pieces of porcelain that play on monochrome contrasts of blacks and whites.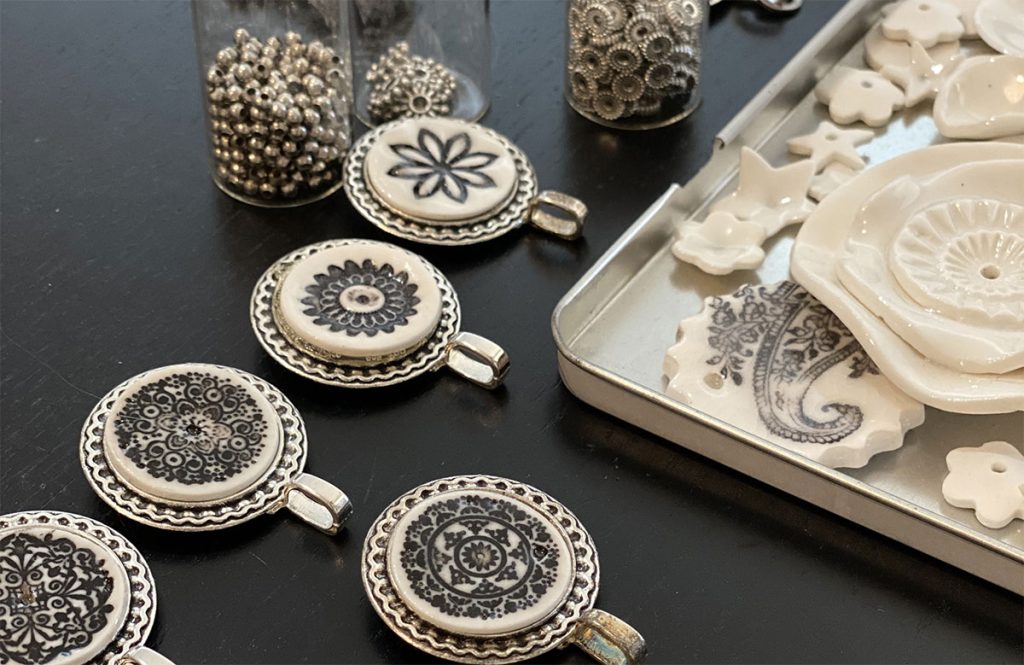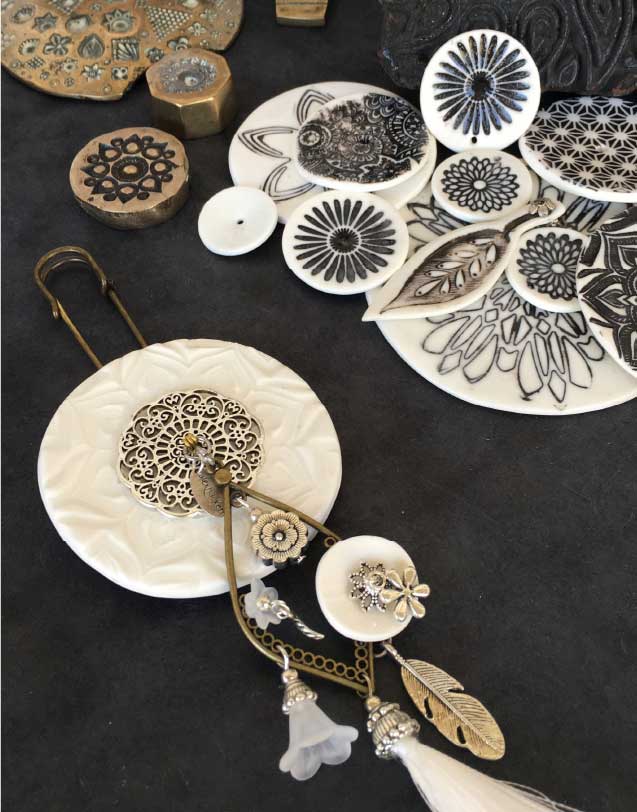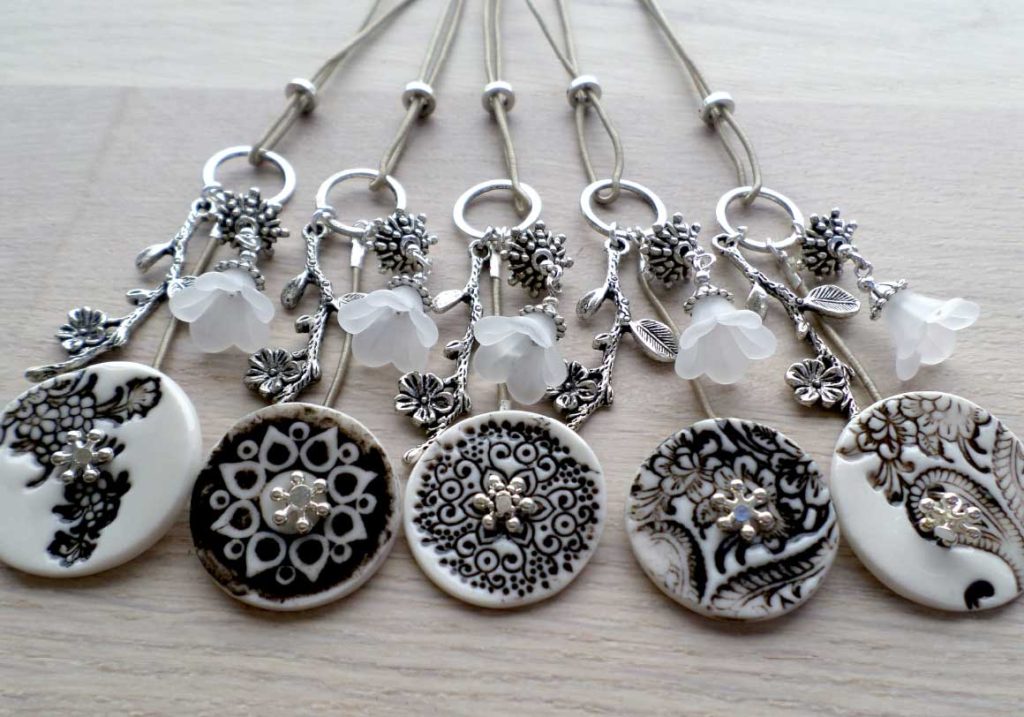 This range of necklaces is enriched by the beautiful chimes that occur when the different elements delicately collide with one another.
Adorn yourself with unique pieces…
Works of art in your hands...